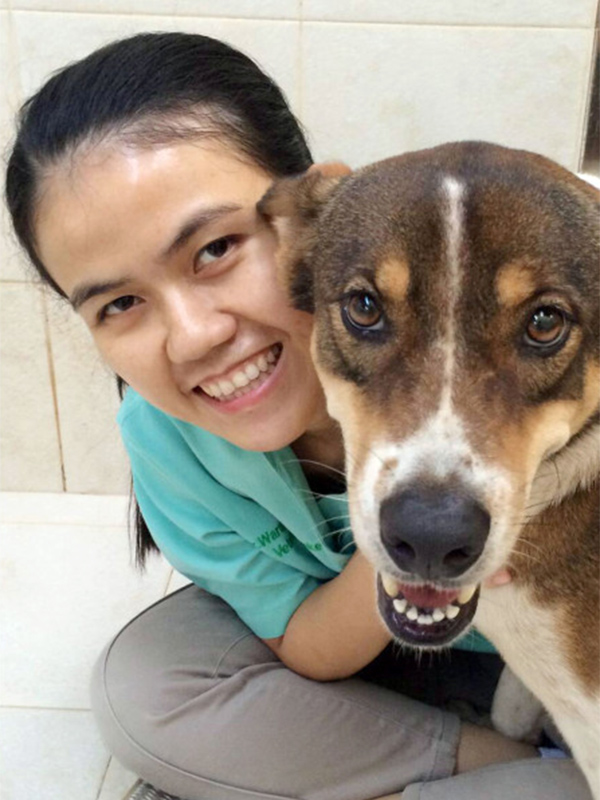 Dr Waraporn Namket D.V.M. (Aui)
She's funky, fun and totally nuts about animal welfare. She may also be an Arsenal FC fan, but nobody's perfect. Dr Aui has a passion for all things Dermatological, and deals with a wide range of Allergies – such as food or environmentally related allergies – Auto-Immune Diseases and various types of Skin Cancer.
Whether she's performing surgery, liaising with local government, or putting together a field clinic, Aui is the kind of hands on veterinarian that every organization should have.
A great people person, she will happily talk to you all day about everything to do with your pet. It's getting her to stop talking… that's the tricky part!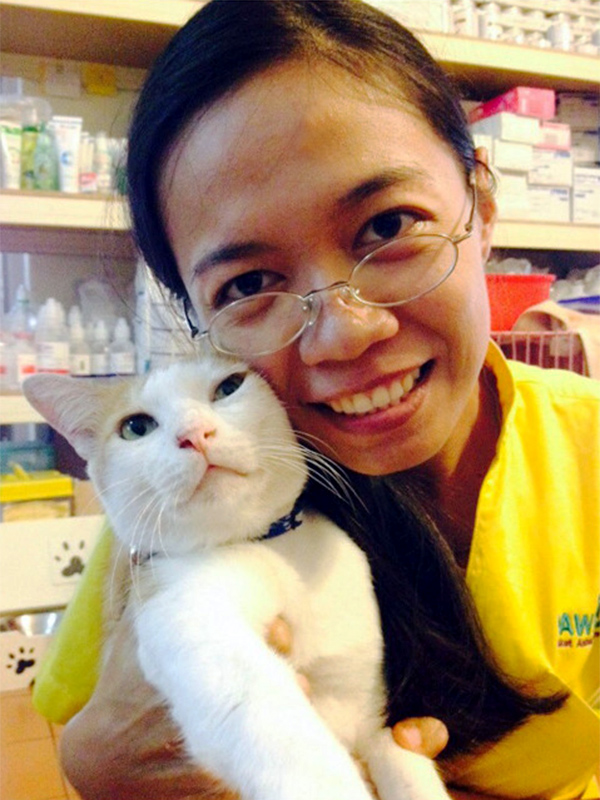 Dr Wasana Wongpurananont D.V.M. (Ning)
Ning is just pure class. She could carry out injections, sterilizations and surgery in her sleep – not that she does, but we're confident she could! She is a superstar with soft tissue surgery and dealing with internal organs, orthopaedic bone plating, and bone lining.
Her unwavering passion for helping animals and natural ease with which she does things make her an invaluable member of the team.
And with her casual, yet confident manner, where she takes it all in her stride, you just know that your pet is in very, VERY safe hands.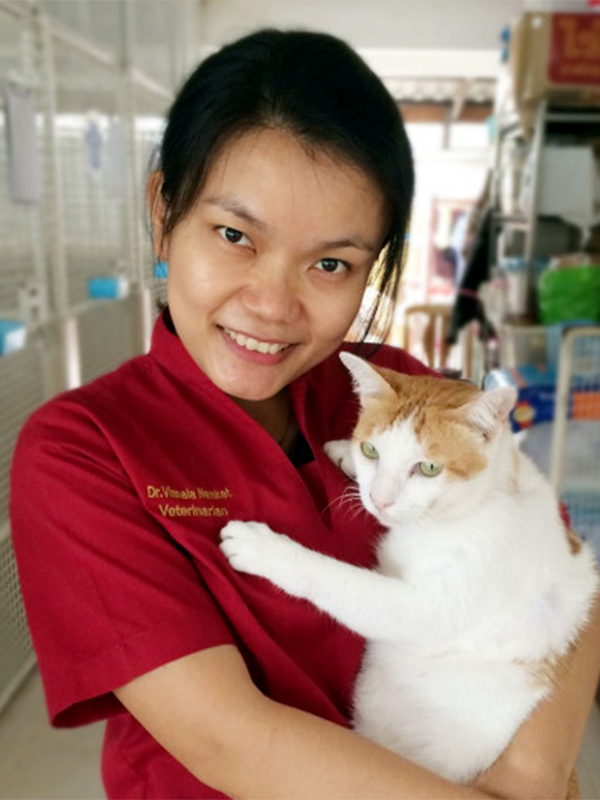 Dr Vimala Namket D.V.M. (Vim)
A solid, dependable and highly adaptable member of the team, Vim is not easily ruffled. From general treatments, to surgery and ongoing patient care, Vim really excels and she is always thinking of the animals first and what we can do to make things better for them.
She is also an excellent teacher, and really loves working alongside our visiting student vets that join us through the year for their surgical rotations.
Not to mention, that she makes a rather fabulous cup of coffee. Always important in a clinic!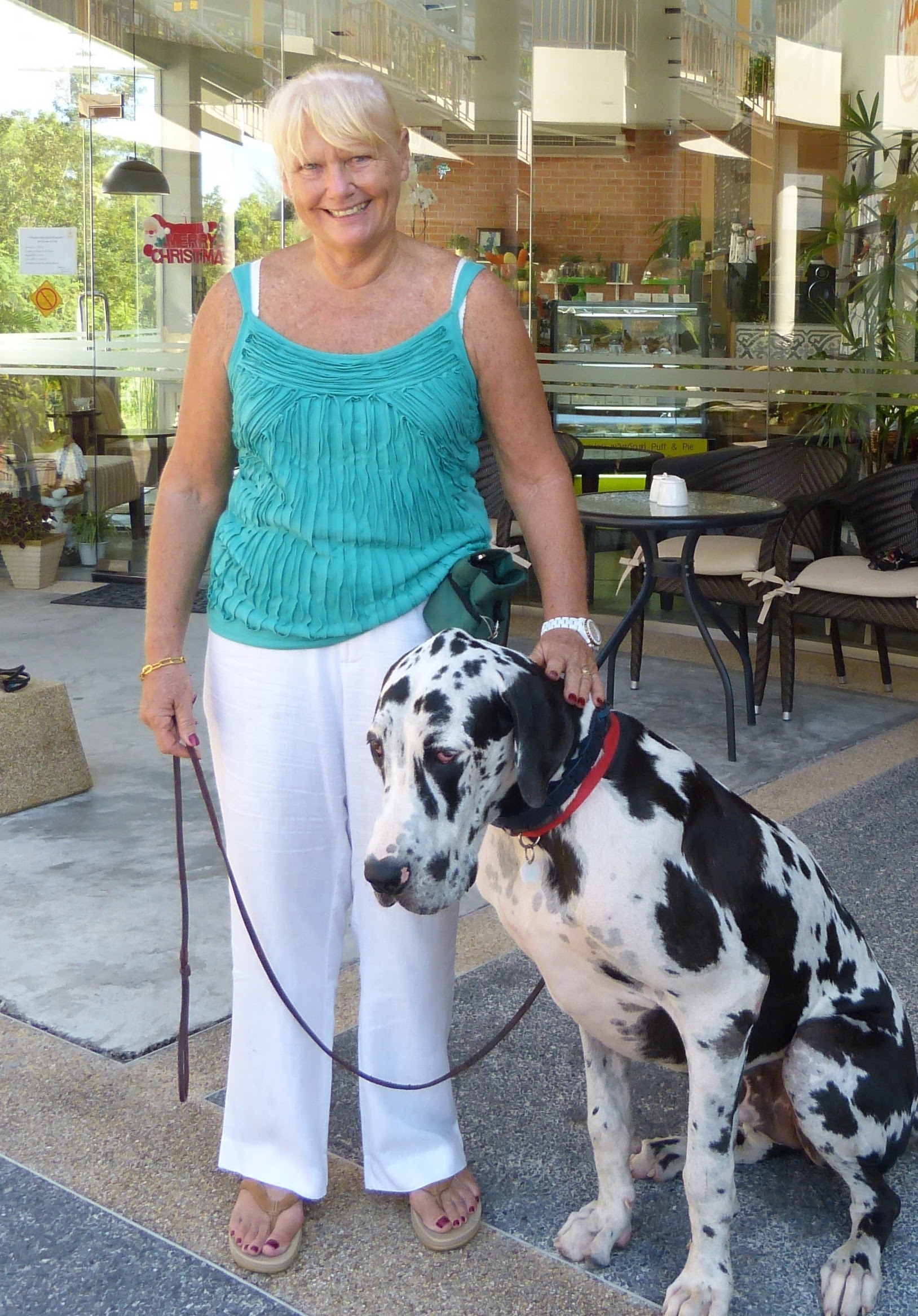 Athena Cant
Having been involved in charity organizations since the beginning of time, it's no surprise that Athena has been instrumental in making PAWS the success that it is today. PAWS has come a very long way over the years, and at every step of the way, Athena has been the driving force that keeps it moving.
From the early days helping feed animals in temples, to setting up the clinics, and putting together this fantastic team – Athena has made it all happen.
Constantly leading from the front, she is completely immersed in PAWS operations earning the respect of the public, local government and businesses for her continued efforts to help the local community.
Would you like to send us your questions? Please feel free to contact us with your pet related queries.